L/S index:

108P

Diameter (mm):

832.0

Profieldiepte (mm):

16.7

-

-

-

-

L/S index:

119P

Diameter (mm):

810.0

Profieldiepte (mm):

15.0

-

-

-

-

L/S index:

116P

Diameter (mm):

840.0

Profieldiepte (mm):

15.2

-

-

-

-

L/S index:

121P

Diameter (mm):

884.0

Profieldiepte (mm):

16.0

-

-

-

-

L/S index:

121P

Diameter (mm):

810.0

Profieldiepte (mm):

15.0

-

-

-

-

L/S index:

121P

Diameter (mm):

852.0

Profieldiepte (mm):

15.5

-

-

-

-

L/S index:

121P

Diameter (mm):

883.0

Profieldiepte (mm):

16.7

-

-

-

-

L/S index:

121P

Diameter (mm):

1,010.0

Profieldiepte (mm):

16.7

-

-

-

-

L/S index:

121P

Diameter (mm):

833.0

Profieldiepte (mm):

15.0

-

-

-

-

L/S index:

119P

Diameter (mm):

877.0

Profieldiepte (mm):

15.5

-

-

-

-

L/S index:

118P

Diameter (mm):

883.0

Profieldiepte (mm):

16.7

-

-

-

-

L/S index:

121P

Diameter (mm):

850.0

Profieldiepte (mm):

15.5

-

-

-

-

L/S index:

121P

Diameter (mm):

883.0

Profieldiepte (mm):

16.7

-

-

-

-

L/S index:

120P

Diameter (mm):

934.0

Profieldiepte (mm):

16.7

-

-

-

-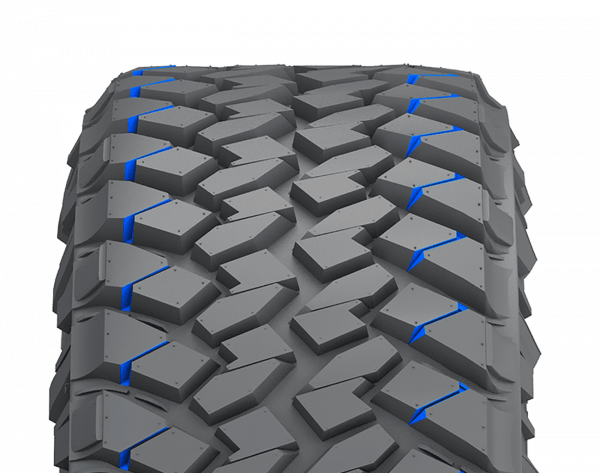 Tread Pattern
With the unique technology of 3D-modeling engineers NITTO found such shape, size and arrangement of the tread blocks, in which the noise level dropped significantly. Tire Trail Grappler is 34% quieter in city driving, and 36% - when driving on the highway (compared to model the Mud Grappler ).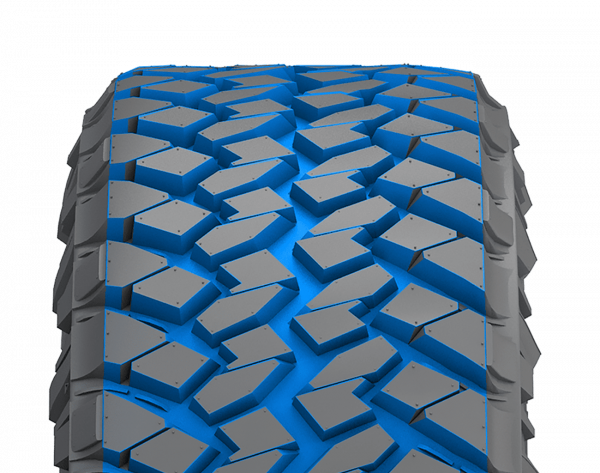 Dirt Removal
The optimum void ratio lets you tread effectively cleaned of caked mud and earth, that provides a sure grip on the road. Furthermore, enhanced grooves on the blocks in the shoulder area provide additional grip while maintaining the necessary stiffness.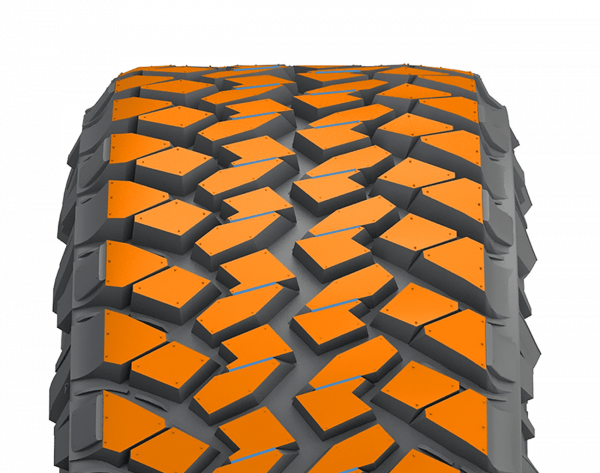 Comfort on the road
Proper engineering design and automated manufacturing system allows NITTO produce exceptionally balanced and uniform tire. This ensures smooth and comfortable when driving on paved road. The narrow lateral grooves on the blocks in the central part of the tread reduce hydroplaning and enhance wet traction.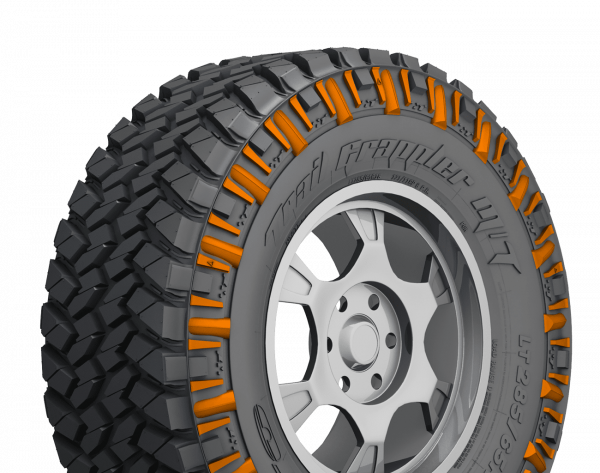 Design of the Sidewall
Shape lugs and lettering on the sidewall of the tire on both sides look different - choose which design you like best! It is important to note that such a design course requires great engineering skill, because the slightest imbalance can lead to undesirable vibrations. However, NITTO engineers have achieved a perfect uniformity in weight!
EPREL column links to the European Product Database for Energy Labelling for the product specification listed.