L/S index:

109P

Diameter (mm):

832.0

Profieldiepte (mm):

16.7

-

-

-

-

L/S index:

116P

Diameter (mm):

883.0

Profieldiepte (mm):

16.7

-

-

-

-

L/S index:

118P

Diameter (mm):

840.0

Profieldiepte (mm):

16.7

-

-

-

-

L/S index:

121P

Diameter (mm):

884.0

Profieldiepte (mm):

16.4

-

-

-

-

L/S index:

121P

Diameter (mm):

883.0

Profieldiepte (mm):

16.7

-

-

-

-

L/S index:

121P

Diameter (mm):

934.0

Profieldiepte (mm):

16.7

-

-

-

-

L/S index:

118P

Diameter (mm):

832.0

Profieldiepte (mm):

16.7

-

-

-

-

L/S index:

118P

Diameter (mm):

883.0

Profieldiepte (mm):

16.7

-

-

-

-

L/S index:

114P

Diameter (mm):

832.0

Profieldiepte (mm):

16.7

-

-

-

-

L/S index:

121P

Diameter (mm):

934.0

Profieldiepte (mm):

16.7

-

-

-

-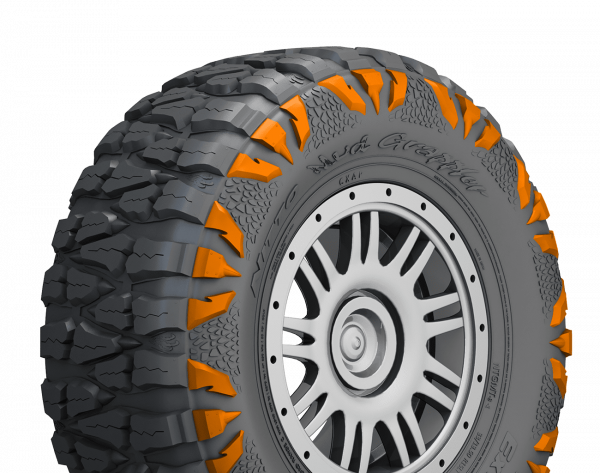 Side Lugs
For the best off-road performance, the sidewall design plays a critical role.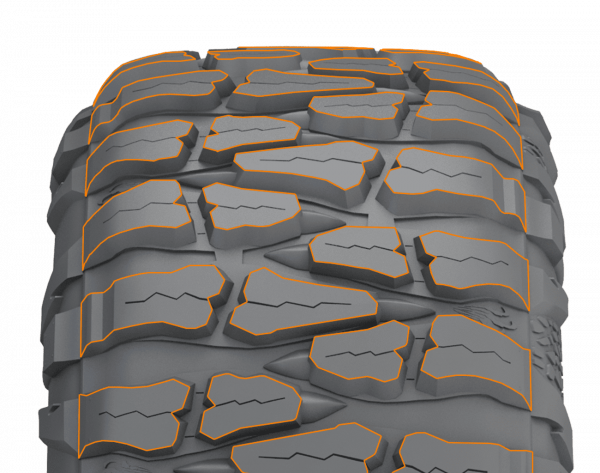 Tread Pattern
The deep tread pattern with a large distance between the blocks, as well as their shape and location, provide reliable grip on the roads and effective cleaning of the tread from dirt.
EPREL column links to the European Product Database for Energy Labelling for the product specification listed.