L/S index:

99V XL

Diameter (mm):

664.0

Profieldiepte (mm):

7.8

L/S index:

100V

Diameter (mm):

688.0

Profieldiepte (mm):

8.0

L/S index:

96V

Diameter (mm):

690.0

Profieldiepte (mm):

7.8

L/S index:

106V XL

Diameter (mm):

724.0

Profieldiepte (mm):

8.0

L/S index:

103V XL

Diameter (mm):

702.0

Profieldiepte (mm):

7.9

L/S index:

101V XL

Diameter (mm):

680.0

Profieldiepte (mm):

7.8

L/S index:

108V XL

Diameter (mm):

738.0

Profieldiepte (mm):

8.1

L/S index:

106H XL

Diameter (mm):

714.0

Profieldiepte (mm):

8.0

L/S index:

99V

Diameter (mm):

690.0

Profieldiepte (mm):

7.9

L/S index:

110V XL

Diameter (mm):

738.0

Profieldiepte (mm):

8.2

L/S index:

92V

Diameter (mm):

673.0

Profieldiepte (mm):

7.5

L/S index:

104V XL

Diameter (mm):

727.0

Profieldiepte (mm):

7.9

L/S index:

107W XL

Diameter (mm):

739.0

Profieldiepte (mm):

8.0

L/S index:

104V XL

Diameter (mm):

715.0

Profieldiepte (mm):

7.9

L/S index:

97V

Diameter (mm):

693.0

Profieldiepte (mm):

7.8

L/S index:

109W XL

Diameter (mm):

737.0

Profieldiepte (mm):

8.1

L/S index:

110V

Diameter (mm):

775.0

Profieldiepte (mm):

8.3

L/S index:

99V

Diameter (mm):

731.0

Profieldiepte (mm):

7.8

L/S index:

105W XL

Diameter (mm):

741.0

Profieldiepte (mm):

7.9

L/S index:

95V

Diameter (mm):

675.0

Profieldiepte (mm):

7.7

L/S index:

107W XL

Diameter (mm):

739.0

Profieldiepte (mm):

8.0

L/S index:

110W XL

Diameter (mm):

749.0

Profieldiepte (mm):

8.1

L/S index:

108W XL

Diameter (mm):

731.0

Profieldiepte (mm):

8.1

L/S index:

103W XL

Diameter (mm):

728.0

Profieldiepte (mm):

7.8

L/S index:

105W XL

Diameter (mm):

738.0

Profieldiepte (mm):

7.9

L/S index:

111V XL

Diameter (mm):

774.0

Profieldiepte (mm):

8.1

L/S index:

110W XL

Diameter (mm):

756.0

Profieldiepte (mm):

8.1

L/S index:

106W XL

Diameter (mm):

728.0

Profieldiepte (mm):

8.0

L/S index:

110W XL

Diameter (mm):

728.0

Profieldiepte (mm):

7.9

L/S index:

103W XL

Diameter (mm):

725.0

Profieldiepte (mm):

7.9

L/S index:

107W XL

Diameter (mm):

739.0

Profieldiepte (mm):

7.9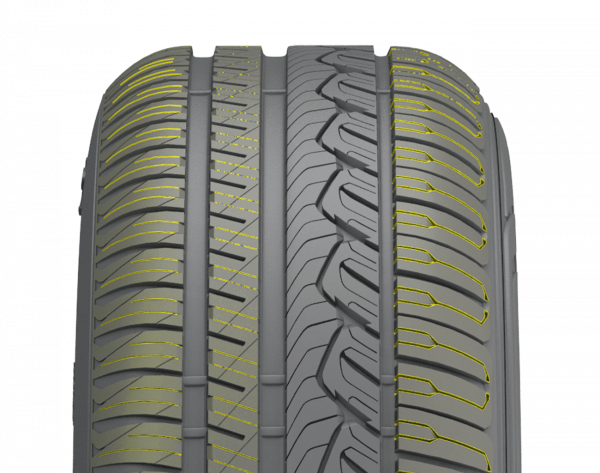 Siping
Siping is one of the most important tire technologies for wet and snow traction. Nitto's revolutionary 3D multiwave and 3D Interlocking sipe designs provide traction without sacrificing handling.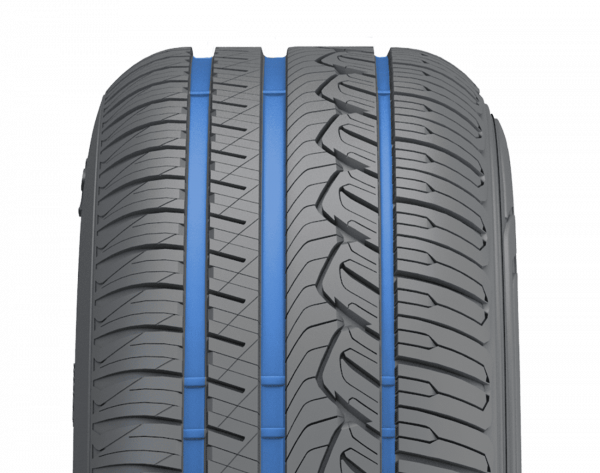 Circumferential Grooves
Three wide and deep circumferential grooves improve water evacuation, providing increased wet handling and traction.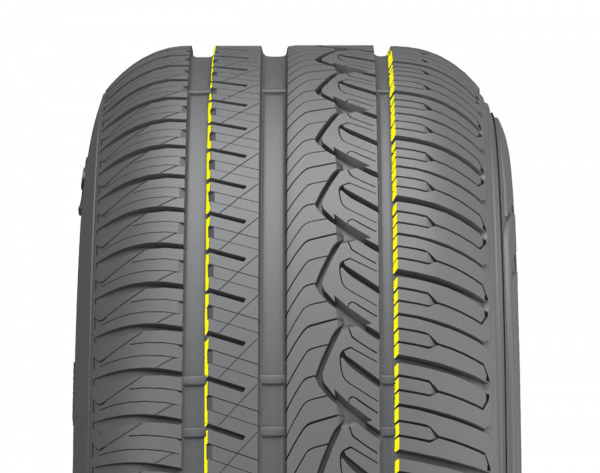 Quiet-Wall Technology
Serrations on the walls of the grooves interrupt the air-flow, reducing the high-frequency sound vibrations when driving. to provide a quiet and comfortable ride.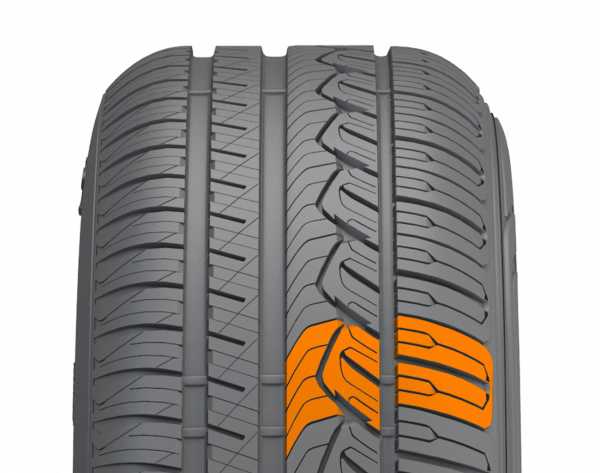 Tread Block Stability
Large tread blocks on the outside of the tire provide stability, helping you to safely navigate corners.
EPREL column links to the European Product Database for Energy Labelling for the product specification listed.